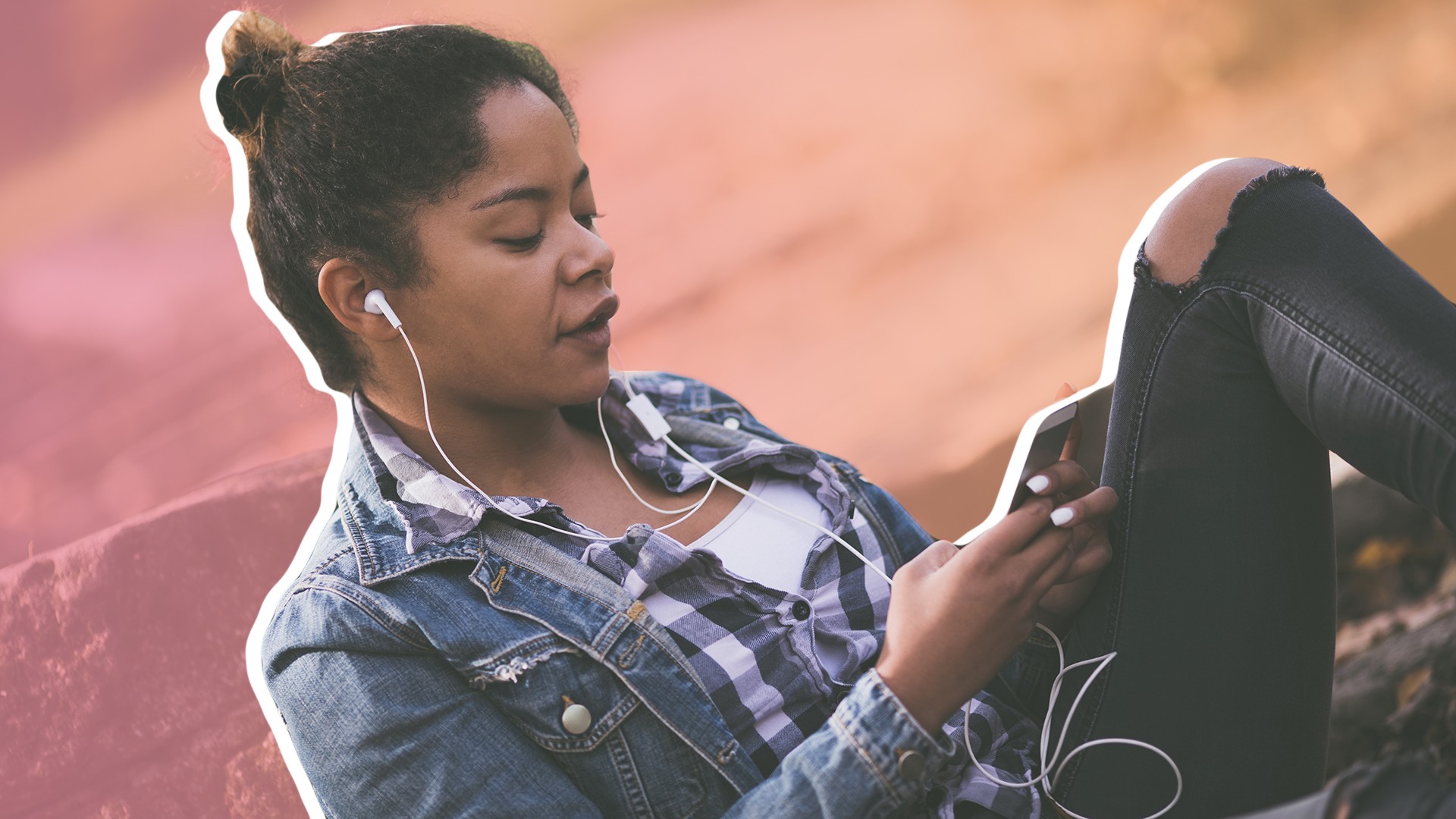 Seven Podcasts On Relationships
Nobody's gone through life consistently winning the game of love. No matter what our current relationship status is, we've laughed, we've cried, we've stumbled and we've fumbled. And sometimes, we've struck gold.
Thanks to podcasts, it's become easy for everyone to access an abundance of relationship experts, who are eager to share their expertise with you. Be it advice, funny stories, or just flat-out sympathy, it's all out there, ready and just waiting for you to listen to.
And there's something for out there everyone. Are you dating? Single? Married? Somewhere in-between? Don't fret. There's a podcast for that!
These seven relationship-focused podcasts will make your next commute full of nodding heads, been-there, done-thats and straight-up Amen, Sistas!
"The Bounce Back Podcast" hosted by Laura Yates
Too often, a breakup is something we attempt to quiet down and brush past. But author and relationship coach Laura Yates dedicates her entire podcast to bouncing back after relationships head south. She's not afraid to dig into subjects that so many of our friends wish we'd let go. She reminds us about our exes, our heartache, and our consequent broken self-esteem, and how to bounce back from them and grow.
Laura also invites guest speakers onto her podcast to discuss some of the amazing, empowering, unusual and sometimes humorous things people have gone through in life that require a bounce back. You may be familiar with Laura as the host of her previous podcast, "Let's Talk Heartbreak," which is still available to listen to on podcast.com.
"Confessions of a Terrible Husband" hosted by Nick Pavlidis
Sub-titled "Lessons Learned from a Lumpy Coach," Nick Pavlidis' podcast offers humorous insight from the male perspective. A self-proclaimed "non-expert," Nick is self-deprecating in his signature light-hearted manner. On his podcast, he shares personal stories peppered with his own down-to-earth insights. He also conducts interviews with actual relationship experts. While the podcast is mostly geared towards men, women will still be able to relate as Nick helps everyone see what marital problems look like from a male point of view.
"The Dating Advisory Board" hosted by Jen Hecht
While business and romantic strategies definitely have their differences, they do share much more than we may initially realize. Even if you're not a businesswoman, you'll come to appreciate podcaster Jen Hecht and her nuanced approach to dating. She sees both love and business in a refreshingly rational yet still warm way.
Give this podcast a listen. You may be reminded of something a very successful CEO once said: "The older you get, the more you realize that everything is about relationships."
"How Do I Money" hosted by Derek and Carrie Olsen
Finances are commonly the most heated points of contention in relationships. Finances are tangled up in expectations, pride, and priorities. Derek and Carrie Olsen dive into this often daunting subject on their podcasts. They explore things like the common financial issues they too faced at the beginning of their own marriage, the kinds of money conflicts they saw over and over again, the conversations people should have about money while they're still dating, financial goals you should set together, and how to successfully discuss budgeting.
More marriage-focused financial themes were heard on the couples' previous podcast, "Better Conversations on Money and Marriage."
"Love Is Like a Plant" hosted by Ellen Huerta and Sarah May Bates
Listening to this podcast is like overhearing a conversation between two women just attempting to understand relationships, dating, sex and heartbreak by exploring modern dating questions like, "How can I love someone without losing myself?" and "What should I do if I feel embarrassed about my break-up?"
The co-hosts of this podcast are Ellen Huerta and Sarah May Bates. Ellen is the founder of the app "Mend," which is aimed at helping subscribers through breakups. Sarah is a seasoned podcaster, having previously hosted "Help Me Be Me" and "The Break-Up Album."
"Love-Life Connection" hosted by Veronica Grant
Veronica gears her podcast towards smart women who feel like they have it all—except love—and reminds listeners how important it is to lead with our gut, understand our boundaries, and learn how to achieve true vulnerability in order to thrive in romance. She's has made a career out of helping women learn how to be happy and to succeed.
"Stronger Marriages: Anatomy of Marriage Podcast" hosted by Seth and Melanie Studley
The first season of this podcast traced the almost-failed marriage of hosts Seth and Melanie Studley. The couple learned how to weather their storm, and aren't afraid to discuss their battle scars. The podcast expanded to include stories of other marriages facing similar struggles.
Melanie and Seth believe that marriage can and should be mutually fulfilling, satisfying, healthy, and above all, mind-blowing, and their podcast is a reflection of that. Even if your relationship isn't a daily battle, it would be worth it to you to listen to this podcast.
Even if you're married, or in a serious relationship, Veronica helps you quiet down and listen to that soft, inner voice that you may be too busy to hear. Veronica's previous podcast was called as "Date Yourself Radio."